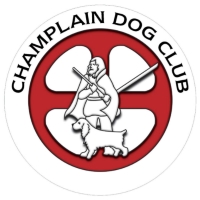 Champlain Dog Club [UPDATED DATES]
Thu, May 13, 2021 to Sun, May 16, 2021
Pembroke, Ontario
Closing Date: Wed, Mar 31, 2021, 8:00 PM EDT
Entries Closed
Useful Links
Event Secretary
Diana Edwards Show Services
1562, Route 203
Howick
Quebec
J0S 1G0
Location
RANKIN CULTURE AND RECREATION CENTRE
20 Rankin Rink Rd.
Pembroke
Ontario
K8A 6W4
Heather Brennan, ON
Joanne Fernall, ON
Mike Lanctot, ON
Pat Lanctot, ON
Irene Latchford, ON
Peter Laventhall-Wolfish, ON
Sharon Luckhart, QC
Peter Machen, ON
Patrick Mudge, NB
Jo Ann Pavey, ON
James G. Reynolds, ON
Jacqueline Rusby, QC
Mary Spinelli, NS
Vickie Umpleby, ON
Dann Wilson, ON

EXHIBITORS SHALL BE RESPONSIBLE FOR THEIR DOGS ON MOTEL PROPERTY (INSIDE AND OUTSIDE)
The listed Motels have graciously consented to accommodate exhibitors with dogs.
PLEASE abide by their rules and clean up after your dogs. Our Club would appreciate their services for future shows.

Comfort Inn Pembroke
959 Pembroke Rd
Pembroke, ON
613-735-1057
1-877-289-9008

Quality Inn & Suites at the Civic Center.
3119-B Petawawa Blvd
Petawawa, ON K8H 1X9
613-687-2855

Colonial Motel
1350 Pembroke St. W
613-732-3623

Time Travelers Motel
1727 Petawawa Blvd
613-732-1949

Clarion Hotel & Conference Centre
900 Pembroke Street, E
Pembroke, ON K7A 3M2
Phone: 613-735-6868
Fax: 613-631-0133


PLEASE WEAR YOUR MASKS AND WASH YOUR HANDS FREQUENTLY.

The Champlain Dog Club has instituted the following refund policy.
Up to April 15th, 8:00 AM EDT, Refunds for Show / Event
Cancellation shall be 80%.
The remainder will be retained by the Club to cover costs.
Once the show starts there shall be no REFUNDS

DogShow.ca service fees are non-refundable after your entry has been placed.