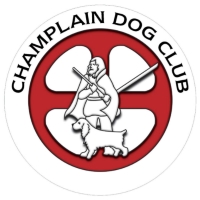 Champlain Dog Club [UPDATED DATES]
Sat, May 22, 2021 to Mon, May 24, 2021
Pembroke, Ontario
Closing Date: Tue, May 11, 2021, 12:00 PM EDT
Useful Links
Event Secretary
Diana Edwards Show Services
1562, Route 203
Howick
Quebec
J0S 1G0
Location
RANKIN CULTURE AND RECREATION CENTRE
20 Rankin Rink Rd,
Pembroke
Ontario
K8A 6W4
JUDGES – Conformation
Alison Jones, ON
Richard Paquette, ON
Starr White, ON
Ed Wild, ON
Tony Vandendool, ON

RETRIEVERS – GROUP 1
Judge: Barbara Heal, ON

WORKING DOGS – GROUP 3
Judge: Barbara Heal, ON

HERDING DOGS – GROUP 7
Judge: Barbara Heal, ON

Comfort Inn Pembroke
959 Pembroke Rd Pembroke, ON
Phone: 613-735-1057
Toll Free: 1-877-289-9008

Quality Inn & Suites at the Civic Center
3119-B Petawawa Blvd Petawawa, ON K8H 1X9
Phone: 613-687-2855

Colonial Motel 1350 Pembroke St. W
Phone: 613-732-3623
Time Travelers Motel 1727 Petawawa Blvd
Phone: 613-732-1949

Clarion Hotel & Conference Centre
900 Pembroke Street, E Pembroke, ON K7A 3M2
Phone: 613-735-6868 Fax: 613-631-0133

The Champlain Dog Club has instituted the following refund policy.

After closing and up to April 23, 8:00 AM EDT, Refunds for Show / Event Cancellation shall be 80%.
The remainder will be retained by the Club to cover costs.
As of April 23, at 8:00 AM EDT, there shall be NO REFUNDS.

DogShow.ca service fees are non-refundable.