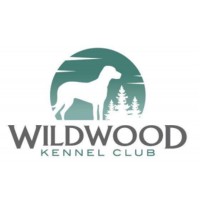 Wildwood Kennel Club [POSTPONED - NEW DATES TBD]
Sat, May 1, 2021 to Mon, May 3, 2021
Thames Centre, Ontario
Useful Links
Event Secretary
Diana Edwards Show Services
1562, Route 203
Howick
Quebec
J0S 1G0
Location
ROLLING GAIT FARMS
3431 Eaton Road
Thames Centre
Ontario
N0L 1G5
*SUBJECT TO CHANGE PENDING CKC APPROVAL*
Steve Dainard, ON
Kristen Francis, ON
Alison Jones, ON
Sharon Luckhart, ON
Michelle, Scott, ON
Peter Scott, ON
Tony Vandendool, ON

COMFORT INN
190 Weber St. N.,
Waterloo, On N2J 3H4
3.49 km / 2.17 mi
Free WiFi, Smoke Free, Pet Friendly

COMFORT INN
220 Holiday Inn Drive,
Cambridge, ON N3C 1Z4
Free WiFi, Smoke Free, Pet Friendly
CAMPING for Wildwood KC: May 1 – 3 (NO HOOKUPS)
There will be a Limited number of Camping Spots available onsite.
Weekend Camping Rate $80

Due to Covid 19 Restrictions, Campers will be asked to remain in their units when not exhibiting a dog.
All grooming must be done inside your unit. No pop-ups adjacent to your unit.
No gatherings outside your unit.
Campers must pre-book VIA email; [email protected] and will be assigned an individual arrival time...( remember lockdown ends April 30th )
Absolutely no ARRIVALS before your designated ARRIVAL TIME..... If you arrive before your designated time you will be
turned away.....
Campers must have a completed WAIVER for each occupant upon ARRIVAL.
GRP 7 = HERDING DOGS - GROUP 7
GRP 3 = WORKING DOGS - GROUP 3
RETR = RETRIEVERS - GROUP 1