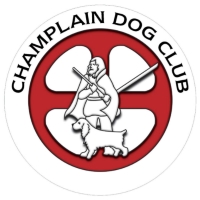 Held under the rules of:
Canadian Kennel Club (CKC)
Champlain Dog Club
Fri, Apr 14, 2023 to Sun, Apr 16, 2023
Petawawa, Ontario
Closing Date: Tue, Apr 4, 2023, 8:00 PM EDT

Useful Links
Event Secretary
Diana Edwards Show Services
1562, Route 203
Howick
Quebec
J0S 1G0
Location
Petawawa Civic Centre
16 Civic Centre Road
Petawawa
Ontario
K8H 3H5
CHANGE OF JUDGE:
Sharon Derrick will replace Fabian Daza for his full assignment.

Douglas Anderson, Ontario
Fabian Daza, Columbia
Michael Gelinas, Ontario
Sandy Gelinas, Ontario
Sandra Lex, Ontario
Ronald Mahon, Ontario

Comfort Inn Pembroke
959 Pembroke Rd
Pembroke, ON
613-735-1057
1-877-289-9008

Quality Inn & Suites at the Civic Center
3119-B Petawawa Blvd
Petawawa, ON K8H 1X9
613-687-2855

Colonial Motel
1350 Pembroke St. W
613-732-3623

Time Travelers Motel
1727 Petawawa Blvd
613-732-1949

Clarion Hotel & Conference Centre
900 Pembroke Street, E
Pembroke, ON K7A 3M2
Phone: 613-735-6868
Fax: 613-631-0133

TownePlace Suites by Marriott Petawawa
160 Town Centre Boulevard, Petawawa, ON K8H 0H1
Phone: 613-687-2800
Space will be provided for campers with water & electricity. We have a limited number of
hookups available. It will therefore be on a first come first served basis. Campers will be
allowed to enter from 4:00 pm on Wednesday. Campers must co-operate in the placement
of all units to maximize the use of our space and to afford a safe arrangement for all. Cost
for Camping is $80.00 per Trailer/RV for the weekend. Reservations to be included with your
entries.